polished stainless steel sheets
Short Description:
Stainless Steel Sheets are produced in a large number of quality grades that depend on the use of the product. A Large stock is available for different grades of steel. 1.4031/1.4037 (304/304L) are the most commonly available and most frequently used steel grade for polished stainless steel sheets. Stainless Steel Sheets are also made in a variety of finishes due to their large number of application options. Some common finishes that are popular in the market are 2B, #3 polish stainless steel sheets, #4 polished stainless steel sheets and #8 Mirror Finish. The most commonly used finish for polished stainless steel sheets is the #4.
Product Detail
Product Tags
Product Detail
Sino Stainless Steel Capacity about Polished stainless steel sheets
Finish: No.3, No.4, No.5, No.8, SB, Color coating, #3, #4, #8
Film: PVC,PE, PI, Laser PVC, 20um-120um
Thickness: 0.3mm – 3.0mm
Width: 300mm – 1500mm, the narrowed products pls check in strip products
Grade: 304 316L 201 202 430 410s 409 409L
Description about polished surface(polished stainless steel sheets)
2D – heat exchangers, drains (soft, deep drawing, automotive components)
2B – (0.3 ~ 3.0mm) medical equipment, food industry, building materials, kitchen utensils (the most widely used)
BA – (0.15 ~ 2.0mm) kitchen appliances, electrical appliances, building decoration
#3 / No.3 – (0.4 ~ 3.0mm) 100 # ~ 130 # (line discontinuous, coarse sand)
#4 / No.4 – (0.4 ~ 3.0mm) 150 # ~ 180 # (line discontinuous, fine sand)
#5 / No.5 – (0.4 ~ 3.0mm) 320 # (finer than No. 4)
HL /hair line – (0.4 ~ 3.0mm) 150 # ~ 320 # (line continuous, commonly known as straight hair, hair silk surface, the general use of 240 # grind)
#8 / No.8 – (0.4 ~ 2.0mm) Mirror Panel (Building Decoration)
Application of Polished Stainless Steel Sheets
Polished Stainless Steel Sheets have a wide variety of application due to their intrinsic properties. 
Since grade 304/304L are the most popular grade of polished stainless steel sheet we will discuss the application of the steel sheets based on the properties of that steel grade. Due to their ability to be easily cleaned they are used quite frequently in the making of Kitchen appliances.
Polished Steel sheets are a good choice for kitchen countertops as well. They have a high resistance to heat and cold and are resistant to corrosion due to the low amount of carbon in them. These steel sheets are easy to fabricate and are extremely lightweight. 
Even though they weigh so less they have a high strength capacity and can easily hold a large amount of weight. Resistance to oxidation is another reason for it to become a favorite for making kitchen appliances. These stainless steel sheets have plenty of applications.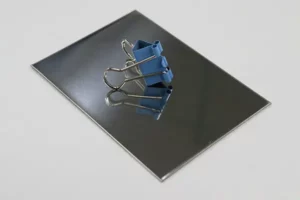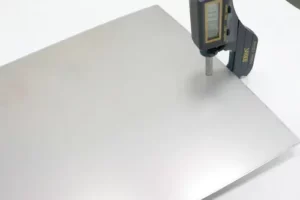 Product Tags