309 hot rolled stainless steel plate
Short Description:
309L is a variant of 309 stainless steel with a lower carbon content for applications where welding is required. The lower carbon content minimizes the precipitation of carbides in the heat affected zone near the weld, which may result in intergranular corrosion (weld erosion) in certain environments.
Product Detail
Product Tags
Product Detail
Sino Stainless Steel Capacity about 309 Hot rolled stainless steel plate ,309/309s HRP,PMP
Thickness: 1.2mm – 10mm
Width: 600mm – 3300mm, the narrowd products pls check in strip products
Length: 500mm-12000mm
Pallet weight: 1.0MT – 10MT
Finish: NO.1, 1D, 2D, #1, hot rolled finished, black, Anneal and pickling, mill finish
309 Same grade from different standard
S30900 SUS309 1.4828
309s Same grade from different standard
06Cr23Ni13,S30908,SUS309S
309S/S30908 Chemical component  ASTM A240 :
C: ≤ 0.08, Si: ≤1.5  Mn: ≤ 2.0, Cr: 16.00~18.00, Ni: 10.0~14.00, S: ≤0.03, P: ≤0.045 Mo: 2.0-3.0 , N≤0.1
309S/S30908 mechanical property  ASTM A240:
Tensile strength :  > 515 Mpa
Yield Strength :  >205 Mpa
Elongation (%):  > 40%
Hardness: < HRB95
Simple description about 309 hot rolled stainless steel plate 
The 309S is a free-cutting stainless steel containing sulfur for applications where it is mainly required for easy cutting and high gloss.
Differents between 309 hot rolled stainless steel plate
309 stainless steel. 309S stainless steel – S30908 (American AISI, ASTM) 309S. The steel mill produces more 309S stainless steel, which is better in corrosion resistance and high temperature resistance. Can withstand 980 ° C high temperature. Mainly used in boilers, chemicals and other industries. 309 does not contain sulfur S content compared to 309S
Simple Features  about 309 stainless steel plate
It can withstand repeated heating below 980 °C, and has high high temperature strength, oxidation resistance and carburization resistance.
Applications of 309 stainless steel plate: 
petroleum, electronics, chemical, pharmaceutical, textile, food, machinery, construction, nuclear power, aerospace, military and other industries.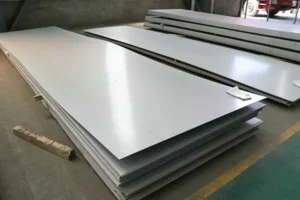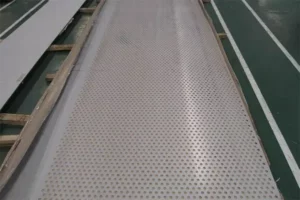 Product Tags