stainless steel Angle Bar
Short Description:
Stainless steel angle steel can be composed of various force-receiving members according to the different needs of the structure, and can also be used as a connecting member between the components. Widely used in a variety of building structures and engineering structures, such as beams, bridges, transmission towers, lifting and transport machinery, ships, industrial furnaces, reaction towers, container racks and warehouse shelves.
Product Detail
Product Tags
Product Detail
Sino Stainless Steel capacity about stainless steel Angel bar
Size(stainless steel Angle Bar) : 
2#-20#, 20 x 20 – 100 x 100
Standard(stainless steel Angle Bar): 
GB1220, ASTM A 484/484M, EN 10060/ DIN 1013 ASTM A276, EN 10278, DIN 671
Grade(stainless steel Angle Bar):
201,304 ,316,316L,310s,430,409
Finish(stainless steel Angle Bar): 
Black,NO.1,mill finish, cold draw
General description about stainless steel angel bar
Stainless steel angle steel is a long strip of steel that is perpendstainlessicular to each other on both sides. There are equilateral stainless steel angles and unequal stainless steel angles. The sides of the equilateral stainless steel angle are equal in width. The specifications are expressed in millimeters of side width × side width × side thickness. 
For example, "∠25×25×3″ means an equilateral stainless steel angle with a side width of 25 mm and a side thickness of 3 mm. It can also be expressed by model number, the model number is the number of centimeters of the side width, such as ∠2.5#. The model does not indicate the size of the different side thicknesses in the same model. Therefore, the side width and thickness of the stainless steel angle steel are filled in the contract and other documents, and the model is not to be used alone. The specification of hot-rolled equilateral stainless steel angle steel is 2#-20#.
Stainless steel Angel bar Specification standard
GB/T2101—89 (General provisions for acceptance, packaging, marking and quality certificates for steel sections); GB9787—88/GB9788—88 (size, shape, weight and allowable deviation of hot-rolled equilateral/unequal-sided stainless steel angles); JISG3192 -94 (shape, size, weight and tolerance of hot-rolled steel); DIN17100-80 (general structural steel quality standard); ГОСТ535-88 (general carbon steel technical conditions).
According to the above standard, stainless steel angle steel should be delivered in bundles, the number of bundles, the length of the bundle, etc. should comply with the regulations. Stainless steel angle steel is generally delivered in bare form, and it must be protected from moisture during transportation and storage.
Mechanical performance inspection and standard(stainless steel Angle Bar)
(1) Inspection method:
1 tensile test method. Commonly used standard inspection methods are GB/T228-87, JISZ2201, JISZ2241, ASTMA370, ГОСТ1497, BS18, DIN50145, etc.; 2 bending test method. Commonly used standard inspection methods are GB/T232-88, JISZ2204, JISZ2248, ASTME290, ГОСТ14019, DIN50111, and the like.
(2) Performance index:
The inspection items for evaluating the performance of stainless steel angle steel are mainly tensile test and bending test. Indicators include yield point, tensile strength, elongation, and bend qualification.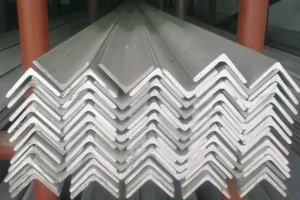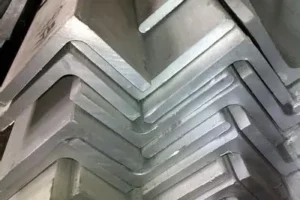 Product Tags